AT&T to Switch On 5G in 12 Cities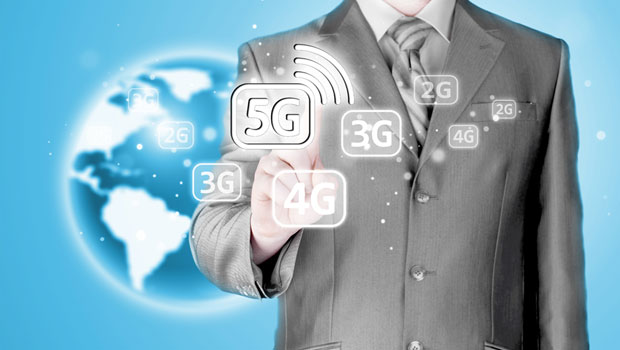 5 Elements for Architecting Integration Software
Experts believe that enterprise-wide data interchange can be streamlined with a dedicated EDI integration software combined with a focused approach. Here are some best practices for supercharging your EDI program. Learn more.
AT&T plans to activate its 5G network in parts of 12 U.S. cities, the company announced Tuesday.
Under the plan, a select group of users will receive a 5G hot spot that connects to AT&T's 5G+ network, with service starting this Friday.
AT&T's 5G service will roll out in parts of Atlanta; Charlotte, North Carolina; Dallas; Houston; Indianapolis; Jacksonville, Florida; Louisville, Kentucky; Oklahoma City; New Orleans; Raleigh, North Carolina; and San Antonio and Waco, Texas.
In the first half of next year, the company plans to deliver 5G service to parts of Las Vegas, Los Angeles, Nashville, Orlando, San Diego, San Francisco and San Jose, California.
Verizon launched a fixed 5G home service in October, limited geographically to select neighborhoods in Houston, Indianapolis, Los Angeles and Sacramento, California. Pricing is $50 a month for existing Verizon customers and $70 a month for others. The launch is a bit controversial, because Verizon's 5G offering doesn't use standard industry technology.
All Generations Love It. While some critics view virtual reality as something only young people like, it turns out that even previous generations largely approve of the technology. Currently, millennials are the generation most likely to embrace virtual reality, but apparently older generations are also getting on the bandwagon. One study found that a majority of baby boomers have a favorable perspective of virtual reality. A big reason behind the popularity is the versatility of many virtual reality systems.
Race Has Begun
"Every race begins with a starting gun. This is the starting gun for the 5G race," said Jeff Kagan , a wireless and telecom industry analyst.
Although AT&T is the first to enter the market with a mobile 5G device, Kagan doesn't believe the company has an edge on its competitors yet.
"It's not going to give AT&T an advantage, but it does give it bragging rights," he told the E-Commerce Times.
"The rubber is really going to meet the road when the carriers begin offering a retail experience, and customers can buy off-the-shelf 5G services," said Jason Leigh, a senior research analyst for mobility with Framingham, Massachusetts-based IDC , a market research company.
"What this does do is allow AT&T to test their network in a more real world setting," he told the E-Commerce Times.
"It's going to give them better insight into how it's going to perform, so they can better manage expectations in terms of data speeds and latency when they do go retail," Leigh explained. "It also gives them a way to gauge the appetite for 5G for both the enterprise and consumer."
Chicken-and-Egg Situation
This is a true 5G, standards-compliant offering, noted Emanuel Kolta, a research analyst in the London office of ABI Research , a technology advisory company.
The signal from the hotspot to whatever is connected to it is WiFi, but at this stage of the game, that can be a good thing.
The Stuntmaster and the Cybermaxx. The 1990s were huge for the development of VR, even though the devices didn't truly capture the market the way they did now. However, they were nonetheless extremely immersive for the time. Two of the most notable head mounted displays are definitely the Cybermaxx by Victormaxx and the Stuntmaster. They basically had an LCD screen embedded in a visor, that had a head tracking system, colorful stereoscopic 3D with a price tag that was a bit below $1000. Both devices also had huge support from games on both console and PC, but they didn't achieve the huge success the industry needed.
"This will ease the transition to 5G handsets as the units become available," Kolta told the E-Commerce Times.
Those handsets, some with foldable screens, are expected to start appearing in the market next year.
"A foldable screen would bring a much bigger tablet-sized display, potentially in a clamshell form, and these new 5G-capable devices will improve the customer experience and boost data traffic," Kolta said.
We're in a classic chicken-and-egg situation now, observed Bob O'Donnell, chief analyst at Technalysis Research , a technology market research and consulting firm in Foster City, California.
"You have to put the network up before you can have devices that connect to it," he told the E-Commerce Times. "We have a device that will connect now, but things will get much more interesting when you start actually getting 5G phones."
Better Artificial Reality
A major selling point to consumers for 5G will be speed. That could be a very persuasive selling point for mobile gamers.
"In streaming gaming, if you hit a button and a couple of milliseconds go by, that's going to make the difference between a good gaming experience and an unsatisfactory one," noted Ross Rubin, principal analyst at Reticle Research , a consumer technology advisory firm.
Healthcare Is Big on Virtual Reality. From diagnostics to treatment to practicing difficult surgical procedures, healthcare institutions are incorporating virtual reality into many facets of the industry. By combining diagnostic images from CAT scans and ultrasounds, healthcare professionals are able to use software to create 3D virtual models to help surgeons decide the best locations for surgical incisions and prepare for surgery.
"Speed is also important for other media that are expected to be featured heavily in a 5G world, such as virtual reality and augmented reality," he told the E-Commerce Times.
"In order for those media to produce a convincing effect, they have to move with very little delay," Rubin explained.
A big complaint with virtual reality headsets is that when you turn your head, there's a slight lag as a scene adjusts to the motion. Over time, it can make some people nauseous.
"5G is going to essentially eliminate that lag and make everything almost instantaneous," IDC's Leigh said.
Initially, though, 5G may be a tough sell to many consumers, suggested Bill Menezes, a senior principal analyst at Gartner , a research and advisory company based in Stamford, Connecticut.
"Right now, 5G offers consumers the opportunity to pay a lot of money for a service that in its initial iterations is no better than high-end cable modem or fiber to the home service," he told the E-Commerce Times.
If They Come, We Will Build It
Confusion over what 5G actually is may leave some consumers cool to the technology.
"The reality is, all the carriers' terminology is confusing," Technalysis' O'Donnell said.
U.S. military makes use of VR to train soldiers. The simulated Virtual world provide opportunities for teams to work together to prepare them for the chaos of combat.
"Competing carriers will look for every nook and cranny to confuse the marketplace," remarked Kagan.
The carriers have a "flexible definition" of what they're calling 5G, noted Gartner's Menezes.
"The 3GPP standard defines what 5G is but service providers are likely to deploy an ecosystem of different network technologies under the 5G label, just as they did with LTE," he explained.
"5G has the potential to open up new areas of business growth, but given the service providers generally still indicate they have no idea of what specific 5G-enabled services will take off in either the business or consumer markets, it's hard to tell what the actual impact will be," Menezes added.
Whatever the impact may be, it's still a few years away. Broad commercial availability of 5G in the U.S. is not expected until about 2023, based on Gartner's estimates.
"The carriers have made it clear they're deploying based on demand and on how readily they can identify profitable use cases," Menezes said. "It won't be a 'build it and they will come' build-out like 4G LTE."