Last week at Oculus Connect 6 there were major AR and VR announcements made. The VR company revealed that some of their headsets are getting some pretty sweet upgrades in upcoming months. There's also important AR-related news coming out of OC6 as well. AR and VR developers shared their thoughts with us on these important changes.
Oculus Quest and Rift News
At the OC6 keynote, Mark Zuckerberg shared Oculus' goal was to have forward compatibility on all future devices. Most notably, with the Quest . The first big reveal was the upcoming Oculus Link add-on. To get the most out of your Oculus Rift library, Oculus Link will allow the Quest to run Rift apps. Steve Hinan, Solo Independent VR Game Developer of METAL MULTIBALL, told us how Oculus Link will benefit duo Rift/Quest owners.
The add-on will let Quest owners "to play METAL MULTIBALL through the Rift store." Sharing a tip with fellow developers, he says, "there is a plan for a Go emulation layer that allows Quest owners to play approved Go games too." According to Oculus, the USB-C cable has a November release date. Making dual Rift and Quest owners excited at the newfound expansiveness of their VR gaming library. Feel the relief on your wallet or purse?
Big News! Hand Tracking
Oculus Touch motion controllers got the community through Rift CV1's reign and the Quest for over four months. The big news is, the Quest is getting full hand tracking support. Thomas Van Bouwel, Developer of Cubism VR, shares his thoughts on the new button-free update.

"There will always be a place for hand-controllers, especially in games," he says. Optimistically, he says, "hand-tracking will allow for much more accessible and intuitive experiences, which can help broaden the reach of VR."
The Military Is Using It. It turns out that the U.S. military is totally loving virtual reality. The Army, the Navy, and the Air Force have all used virtual reality in the past few years to train their soldiers. Keep in mind that this is not a game but a real training for some intense military action, including flying, medical training, fighting in the battlefield, and driving as well. The military is also reportedly using virtual reality in getting new recruits.
That means pokes, swipes, pinches, and other gestures will very quickly replace Oculus Touch controllers. So, you can have your choice to use or not use buttons, straps, angling sensors, and having to keep extra batteries stashed in the travel case. Grabbing and turning puzzle pieces in a game like Cubism VR might feel more natural than learning to use Touch Controller trigger buttons. The game's developer explained how hand tracking can help lower or remove barriers to entry for newcomers.

Some non-gamers may have a hard time with controllers and what each part does. Meanwhile, there are also people that want to use VR controllers but can't because of an ailment or accessibility issue. He says, "It's much easier for me to imagine my non-tech-savvy parents owning and using a Quest when hand-tracking is the primary input."
Having the freedom to choose the VR experience that's best for you is a techie's dream. Tethered and PC-powered, plus controllers, or wireless and hands-only? To the VR community, 2020 can't come soon enough.
Oculus AR Glasses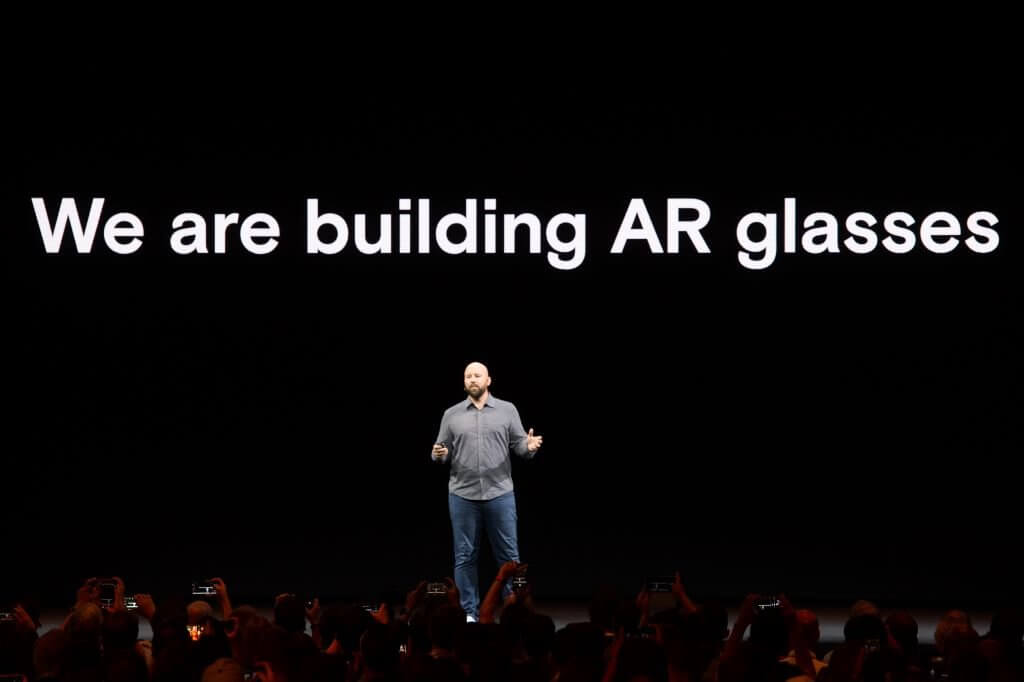 Another announcement is that Oculus is working on their own AR glasses. The wearables will process layered 3D environmental information with a software called LiveMaps. As a result, the lenses are said to have practical information like movie times and more projected onto them. Currently, there's no release date or design. Steve Hinan explains how AR mapping will help make asset building easier for game developers. He says, "Facebook Reality Labs digital reconstruction of environments will hopefully allow developers to scan the physical world around them to add to their games and apps. I would love to use this technology to scan real-life music venues for METAL MULTIBALL."
As with every creation in the universe, there has to be a humble beginning for everything and VR technology was no exception. Although it's hard to pinpoint the father of this amazing technology, history suggests that it could have been the innovation of not one but five key individuals. First, Morton Heilig for giving users the very first interactive film experience which can be take the credit as the beginning of 3D content. Then, there's Jaron Lanier, the first person to credit the term "Virtual Reality"; Douglas Engelbart, who invented the computer mouse and laid the foundation for the modern user interface; Ivan Sutherland, inventor of the first head mounted display (HMD); and Myron Krueger, a computer graphics and audio wiz.
VR and AR Developer, Jonathan Jennings, thinks the news that Oculus will be tackling augmented reality glasses is a big deal for developers and users. For context, he explains that Apple AR is just a rumor at this point. Additionally, "outside of the Magic Leap and Hololens AR headsets, Oculus is the first VR company to announce a solid stance on AR glasses, which is exciting." Jennings describes what gamers and wearable fans are thinking. "AR glasses to me just mean a new platform for games." He thinks that AR has the potential to get multifaceted brands like Disney on board. As a result, this could increase public attention and influence an upswing in AR use. Magic Leap had their own Game of Thrones experience with White Walkers , so this is entirely possible. Connecting the AR and VR dots, Van Bouwel made a prediction on how VR hand-tracking will influence tech. "It's very likely that any future AR headsets by Oculus will also use hand-tracking as their primary form of input," he says.
In the meantime, we'll be anticipating all the VR goodies coming our way.