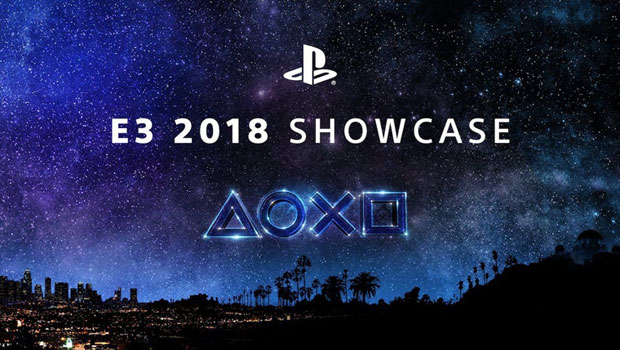 Your sales force needs a better CRM

Sony gave PlayStation fans a hefty sampling of what's coming to its gaming consoles this year at the Electronic Entertainment Expo in Los Angeles.
It gave them a long look at a relatively few offerings in its Monday presentation -- a marked contrast from Microsoft's deluge of game announcements a day earlier.
"Sony's E3 event was a break with tradition, an experiment to test the way it could present its first-party output to the media," said Piers Harding-Rolls, head of games at IHS Technology .
"It aimed to underline the depth of Sony's IP, its highly skilled development teams, and its ability to craft engaging and immersive stories and characters," he told TechNewsWorld. "It delivered on that target, but left the door open for Microsoft to reveal new titles from third parties, even if they weren't exclusives to the Xbox One platform."
Longer Looks at Better Games
The First VR Headset came out in the 1960's. Coined as the "Telesphere Mask" by inventor Morton Heilig. This device features stereoscopic (3-D) TV, wide vision and true stereo sound.
Compared to Microsoft, which introduced more than 50 games at its presentation, Sony's event was more focused. The games it chose to spotlight got better exposure through longer gameplay trailers.
"The exclusive games that Sony showed were more interesting than Microsoft's -- most notably, The Last of Us II and Death Stranding ," ABI Research Senior Analyst Eric Abbruzzese told TechNewsWorld.
Among the games Sony promoted at its presentation:
The Last of Us Part II , a much anticipated sequel by Naughty Dog;
Ghost of Tsushima , a samurai game by Sucker Punch Productions, which is set during the Mongol invasion;
Spider-Man , a game starring Marvel's favorite web-slinger; and
Death Stranding , by video game rock star Hideo Kojima.
Sony also offered sneak peeks at Resident Evil 2 from Capcom and a supernatural adventure called Control from Remedy.
Another offering, Trover Saves the Universe , is a comedy game for PlayStation VR by the makers of Rick & Morty cocreator Justin Roiland.
Glamor and Gore
"Sony's aggressive [virtual reality] position is allowing them to stand out," said Rob Enderle, principal analyst at the Enderle Group .
Meanwhile, "Microsoft has disappointed, because they have signaled they are moving to VR but have focused on PC VR first," he told TechNewsWorld.
The game previews appeared to hit their mark.
"I was particularly impressed with the Last of Us trailer," said Michael Goodman, director for digital media at Strategy Analytics .
The start-up company Oculus Rift kickstarted the industry of virtual reality again with the release of a Kickstarter project for their Oculus Rift virtual reality goggles, in the year 2010.
"The visuals were stunning, and the movement during the combat sequences was a notch above Horizon Zero Dawn ," he told TechNewsWorld.
"A lot of the games are very beautiful to look at and very gory," IDC Research Director for Gaming Lewis Ward told TechNewsWorld.
The games are very realistic, especially in terms of "really gross stuff," Enderle remarked. "Clearly Sony is targeting an age group much younger than mine, but that is where the market is."
Short on Details
While Sony won praise for the quality of its upcoming offerings, it fell short in some other areas, such as details about release dates, which were lacking.
"That leads me to believe that the majority of the titles that they were showing are coming out later, not sooner," noted Strategy Analytics' Goodman.
There weren't any major IP surprises at the event, IDC's Ward pointed out.
"I think you can infer from that, that for the rest of this year and into 2019, we're going to see more of the same from Sony Studios," he said. "That's not a bad thing -- it's just that there wasn't some massive surprise in the IP that's going to be released that might have changed the trajectory of the market."
It Enhances The Gaming Experience. It is difficult to talk about virtual reality without discussing the use of video game technology in it. The gaming world has fully embraced virtual reality and all of its elements. There are now some games that are designed specifically for virtual reality. In some of these cases, gaming companies would produce special props that gamers can use along with their virtual reality headset. For some gamers, virtual reality has enhanced their love of playing.
Cultivating Lust
Sony's presentation advanced its approach of the last two years of pushing its advantage in exclusive games for PlayStation, said ABI's Abbruzzese.
"It does seem that this advantage won't be lessening much over the next year, even with Microsoft's studio acquisitions," he said.
Sony's presentation echoed a marketing approach that's worked well for the company in the past, noted Enderle.
"They are going to focus on a few top titles and make buyers lust after them. This has traditionally been a successful path to increase market share," he said. "Games move game systems, and people don't buy on quantity of games but on the quality of one or two of them."
Missing in Action
Sony's omissions from its presentation also were intriguing.
"There were some standbys of past Sony presentations that were not there," Goodman said. "I've been going to Sony press conferences for many years now, and this is the first time that I can recall them not having a Call of Duty trailer in their presentation."
Another big name title, Red Dead , also was MIA.
"That's a fairly recent title that should be a big driver this holiday season that wasn't part of their presentation," Goodman pointed out.
The absence of any hardware news in Sony's presentation was disappointing, said Mark N. Vena, a senior analyst at Moor Insights & Strategy .
The Military Is Using It. It turns out that the U.S. military is totally loving virtual reality. The Army, the Navy, and the Air Force have all used virtual reality in the past few years to train their soldiers. Keep in mind that this is not a game but a real training for some intense military action, including flying, medical training, fighting in the battlefield, and driving as well. The military is also reportedly using virtual reality in getting new recruits.
"The news that everyone wants to hear about is what are Sony's plans for PS5," he told TechNewsWorld. "No one was expecting to see specifications, but it was shocking that there wasn't even a hint about a new platform coming."
Any mention of streaming services also was noticeably absent from the Sony spiel.
"I understand Sony was trying to keep the message purely on content," said IHS' Harding-Rolls, "but Xbox Game Pass is an attractive proposition, so it would have been nice to hear more about Sony's vision for its competing offering, PlayStation Now."