MarineVerse - Virtual Reality Sailing
Three years ago we started working on MarineVerse with the mission to create the best interactive virtual reality sailing experiences in the world.
We said we will "Inspire, Train and Connect" sailors. It's been quite a journey ( with some pivots along the way ) and we're proud of what we have been able to accomplish so far.
A picture is worth a thousand words.. Below evolution of our flagship product, VR Regatta: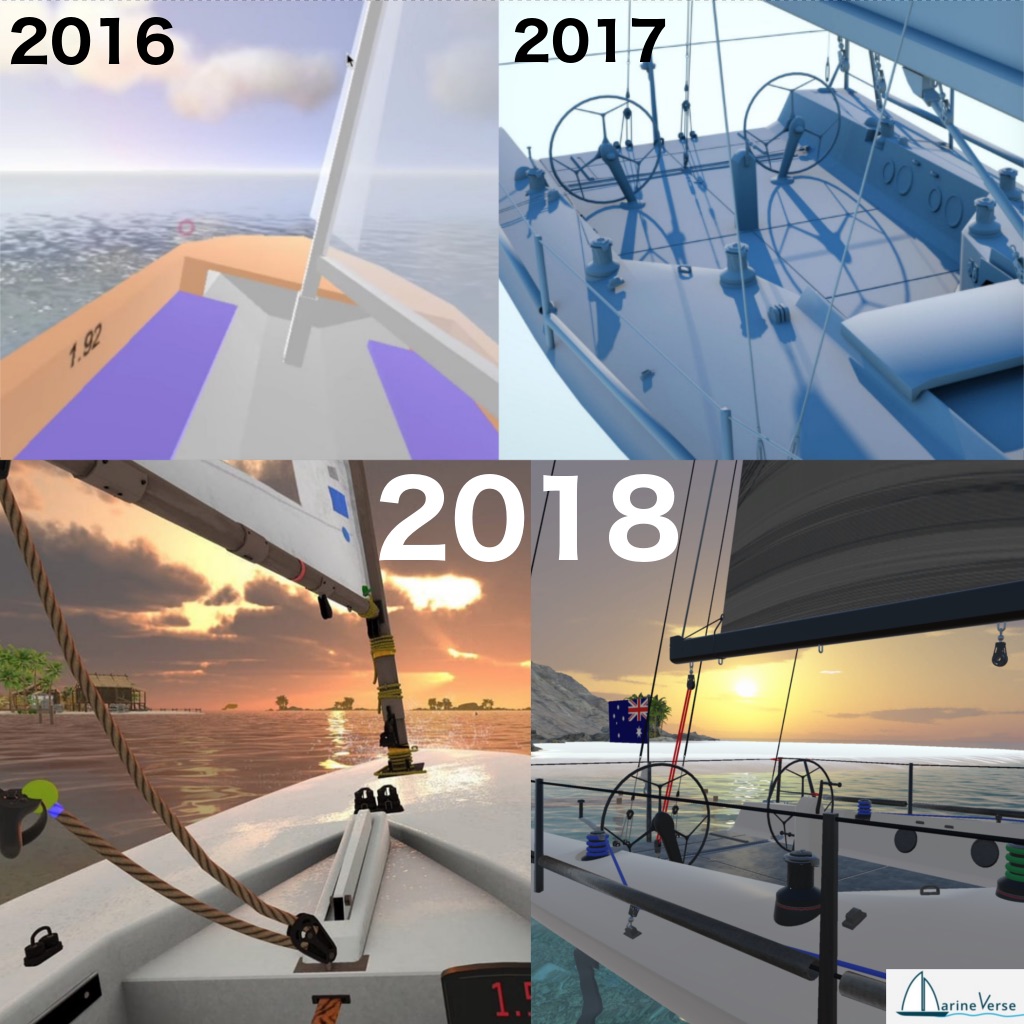 VR Regatta is the most popular virtual reality sailing application on the market with very positive reception in the community.
In the last three years we've learnt a lot and we have big goals for the future! This article is an opportunity to reflect on our progres so far and share where do we want to sail from here :-)
In this article we will cover:
Home sailing
Sailing events
Democratizing VR sailing
MarineVerse community
MarineVerse in 2019 and beyond
Home sailing
Every now and then, our users send us messages like the one below:
A post shared by MarineVerse (@marineverse) on Dec 26, 2018 at 12:59pm PST
In 2016 we have released VR Regatta in Early Access on Steam and with community feedback, whether positive or constructive we were able to "steer the ship" and evolve VR Regatta into what it is today.
We're very grateful to our users for engaging with us and quite happy with the 2018 "full" release of the game.
Its not just about the fun and games. Other than providing action-packed, fun-filled entertainment for the entire family, VR plays a big role to help humanity as developers use it to help those in need in ways that were unimaginable 20 years ago. Some use it to cure phantom pain among amputee victims, while others rely on VR to provide therapy for soldiers suffering from post-traumatic stress disorder. VR has also been proven to help children with autism by teaching them social cues and real world lessons. It is being used as a practice board for surgical students before they make the first cut. There is even a VR content targeted at young adults that simulates their physical condition when they get to their 60s, and thus encourages them to save for the future.
Virtual reality sailing is being used by more and more people at home to simply relax, or to reconnect with sailing ( that they used to practice, but can't anymore ) or even by gamers curious about sailing ( who never sailed before ).
Ironically ( given the name of the project ), racing is not the most popular reason people use VR Regatta, instead, it's realaxing. Having said that, we believe VR racing will be the future of e-sport sailing and we have some ideas how to make it happen in the next generation of our software.
We're looking forward to further adoption of VR headsets at home so more people can experience sailing in virtual reality.
Sailing events
In addition to "home sailing" we worked with Australian and US Sailing organisations to explore possible applications of virtual reality for promotion of the sport ( and possible future training applications ).
The most notable event was probably Volvo Ocean Race stopover in Melbourne where we were able to run 2 concurrent high-end VR setups.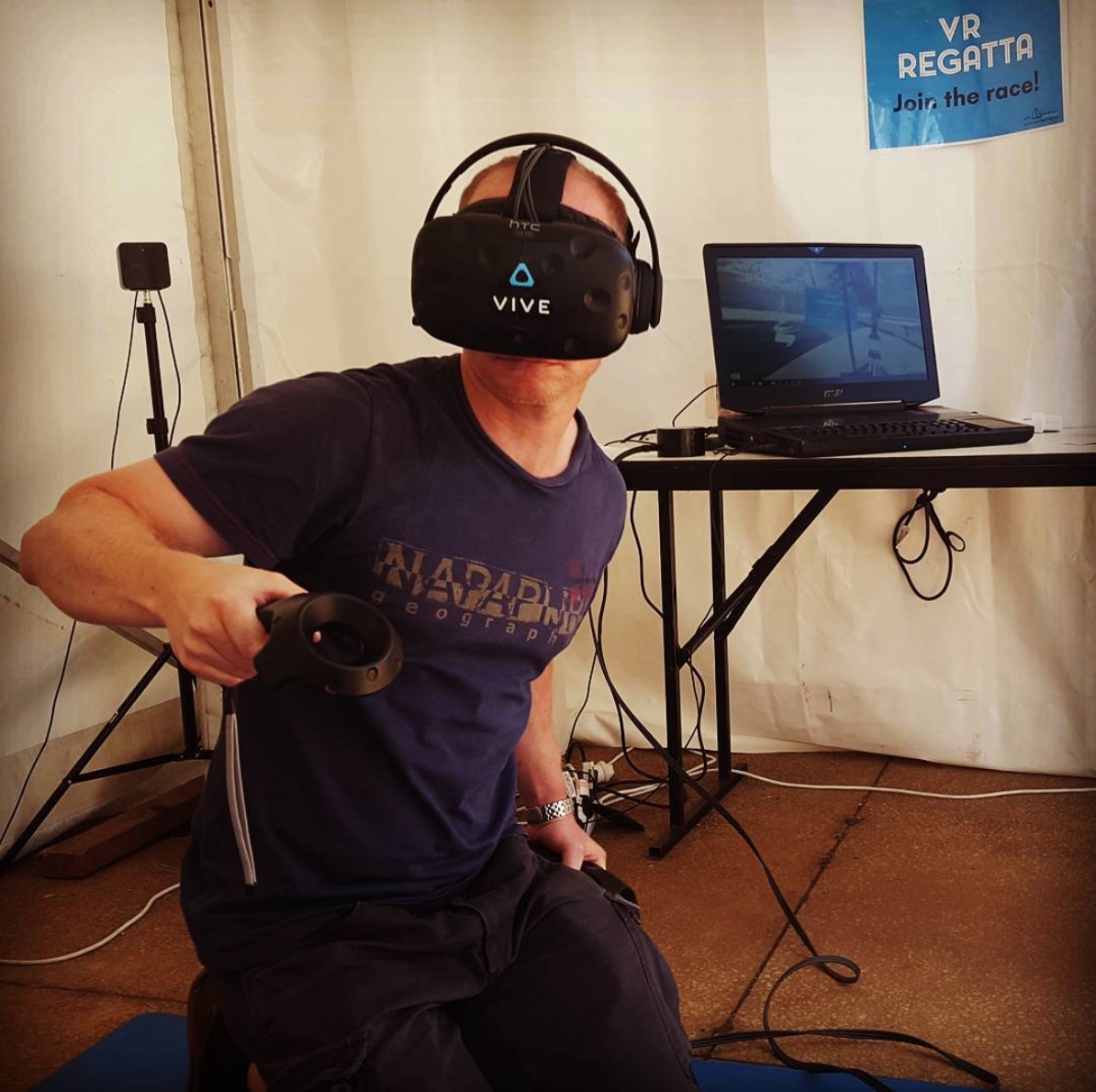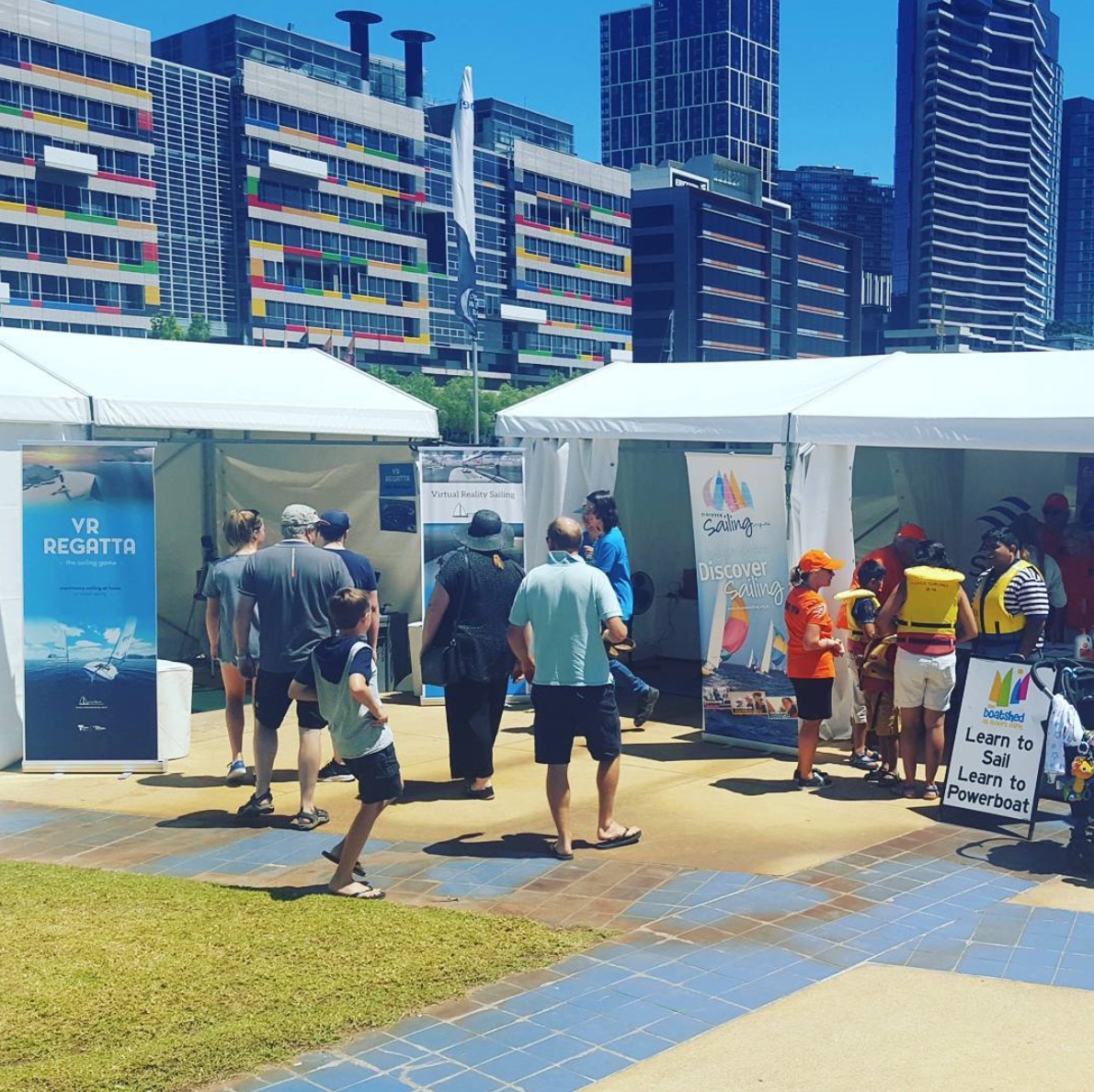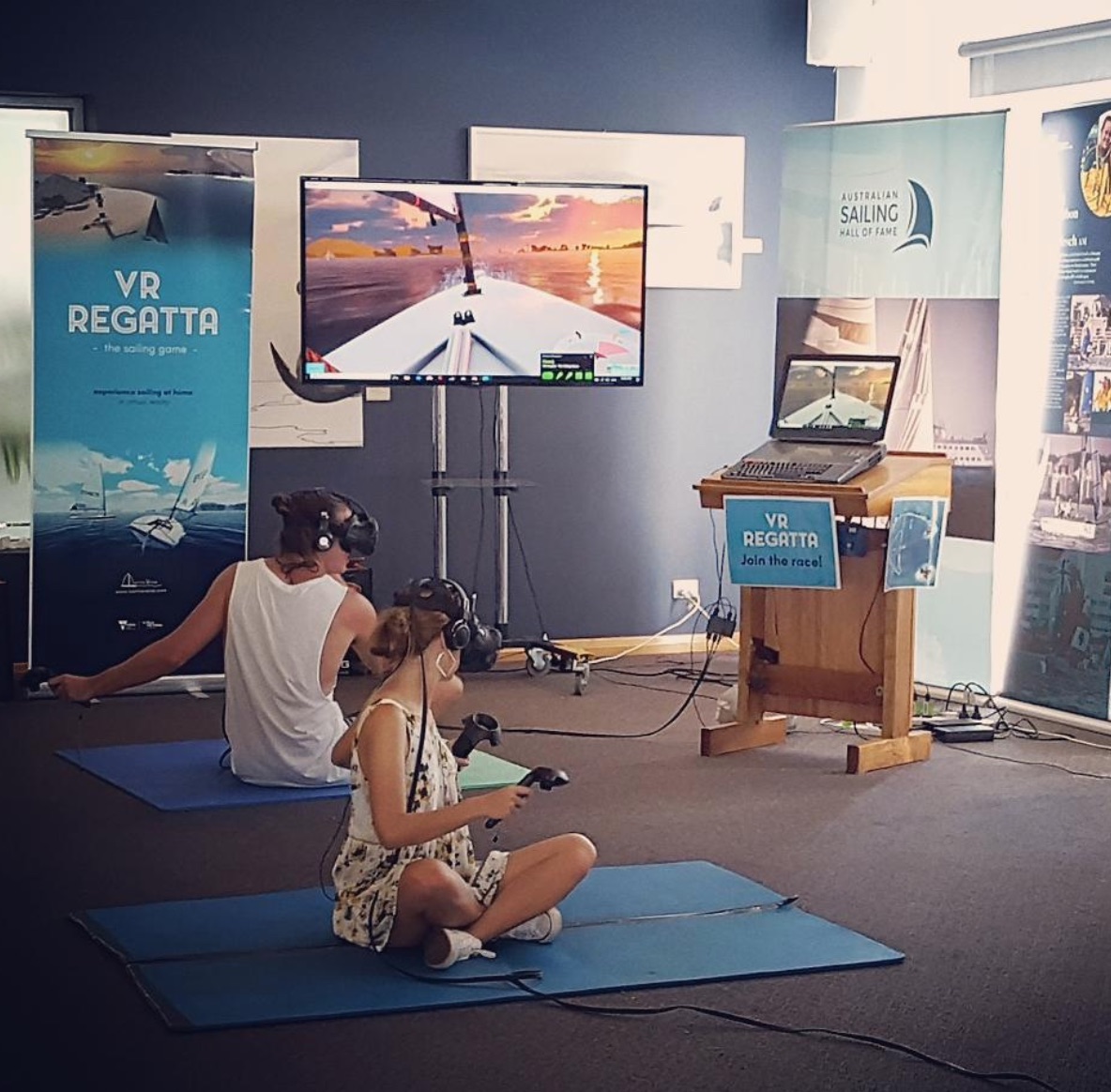 There were many other events and we are in particular very happy with the events that were run by independent third parties ( like London Boat Show installation ), proving that running a VR Sailing booth is a viable option, even if you are not a technical expert.
Virtual Reality Doesn't Have to be Expensive. The idea that virtual reality is expensive to produce comes up over and over from businesses interested in creating an experience. The truth is although virtual reality can be expensive, it isn't always expensive. Like most things, virtual reality's price greatly depends on the scope of the project. Companies can spend hundreds of thousands of dollars investing in the technology. However, other companies like YouVisit can create the same type of experience with costs ranging in the low to mid five figures.
Another big milestone in this area was acquisition of VR hardware by Royal Geelong Yacht Club, which is the first sailing club we are aware of to adopt virtual reality for their marketing activities.
We hope that in 2019 more clubs will follow Royal Geelong Yacht Club lead and we are looking forward to a day when we will be able to organize regular VR sailing regattas between the clubs worldwide :-)
Democratizing VR sailing
While VR Regatta offers a truly surprisingly immersive experience, we discovered ( and with us the whole VR market ) that current generation of high-end virtual reality hardware is too complex and too expensive for general public ( read more about VR headsets ).
We were quite excited when Oculus released the Go headset in 2018 providing simple and cheap option for consumers to adapt VR.
Big Breezy Boat is our offering for Oculus Go, and while simpler and less impressive then VR Regatta, it offers a very affordable entry point for anyone interested in virtual reality sailing.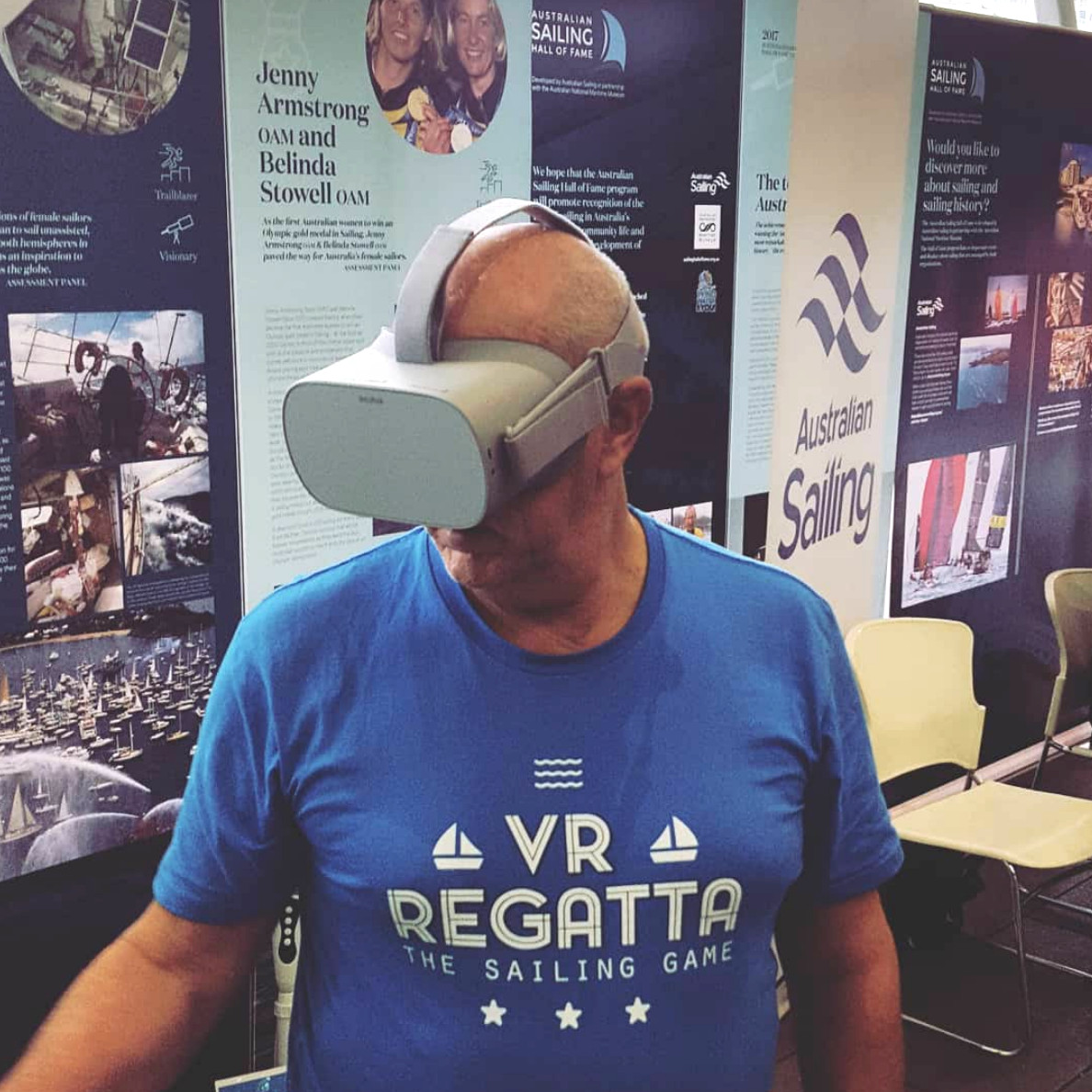 Today, more people sail in Big Breezy Boat then in VR Regatta and we expect this to continue in the foreseeable future.
Having said that, we can't wait for the next generation of easy to use VR devices ( like Oculus Quest ), because quality of VR Sailing experience is an order of magnitude better in a "high-end" system. The big part of why is "freedom to move and grab things" (so called 6DoF ) that "high-end" systems offer. Luckly, 6DoF is coming to the affordable devices in 2019!
We cannot name the invention of Virtual Reality to a single person. Many people contributed for the growth of VR technology. The five people who played a significant role are Morton Heilig, Jaron Lanier, Douglas Engelbart, Ivan Sutherland, and Myron Krueger.
MarineVerse community
In 2018 our community of virtual reality sailors has been steadily growing. With many users joining MarineVerse.com we're able to communicate directly with them to better understand their needs.
A notable milestone in 2018 was a launch of our community chat server - MarineVerse Discord , which is now the biggest chat server connecting together VR sailing enthusiasts in real time.
MarineVerse in 2019 and beyond
Our 2016 ambition of "Inspiring, Training and Connecting" sailors still rings true to us today. With that in mind, here are the things we are focusing on in 2019.
Further quest to democratize vr sailing
As a "demo of sailing" and as a relaxing tool - VR Regatta is actually pretty good. We would love for everyone in the world to have a chance to at least try it once. The most practical way of doing it is to make sure that our software is available on the platforms that are readily available to our potential users.
The most obvious and popular platform that is missing virtual reality sailing is Playstation VR. It's something we are thinking about and if you are interested in this, please make sure to submit your details here .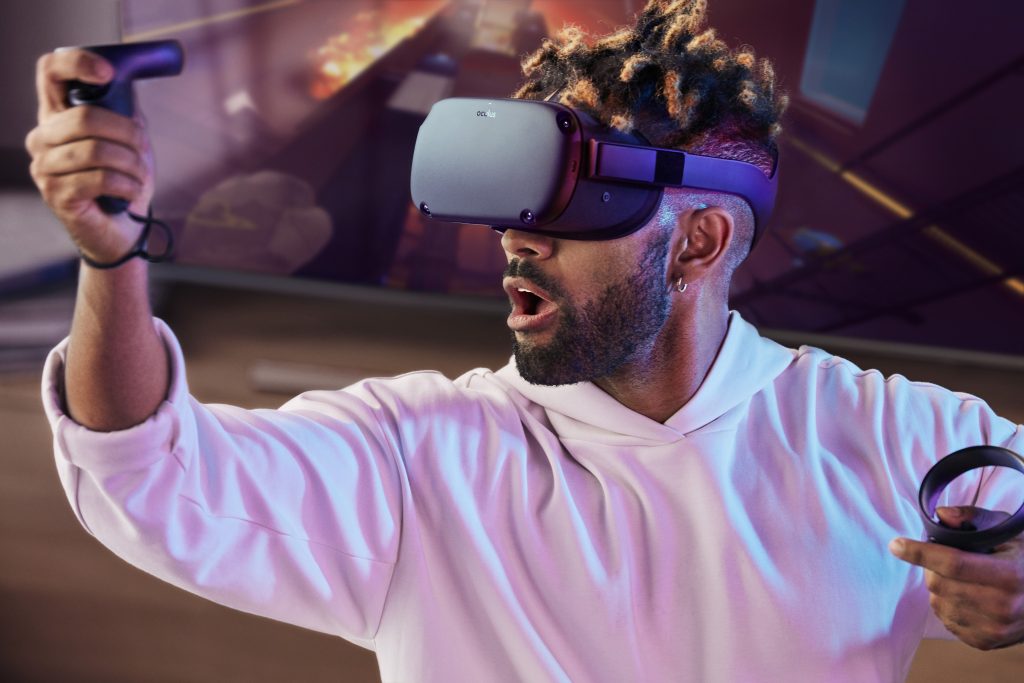 The future platforms, that we hope will become "mainstream" are standalone devices with 6DoF like Oculus Quest. When that happens, we will do what we can to make sure that virtual reality sailing will be available there.
Virtual Reality Has ROI. While it might feel as if virtual reality has been around forever, it's still a relatively new technology. This has caused some businesses to question whether virtual reality is actually beneficial. The truth: of course virtual reality has shown to have positive ROI. British travel group Thomas Cook reported a 190 percent increase in tours booked to New York City after offering a virtual reality experience of the city in their stores. Amnesty International reported a 16 percent increase in direct-debit donations brought on by its VR campaign.
Learn how to sail - Training applications
In our first ever blog post in January 2016 we talked about creating "Introduction to sailing" app for Google Cardboard.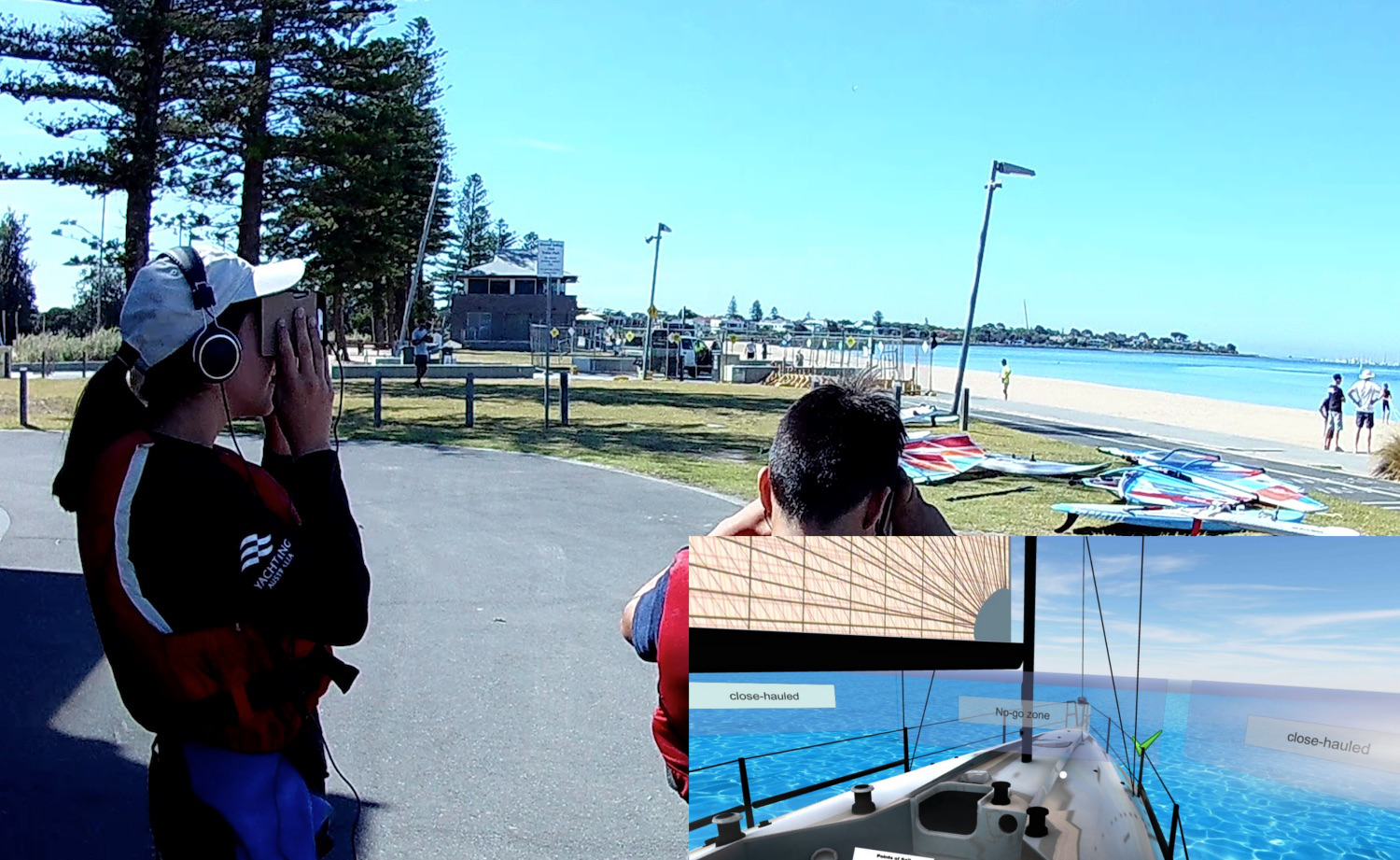 While we ultimately learnt that it wasn't viable to release a good and useful app like this in 2016, we think now might be the time to revisit this space.
VR offers a safe and engaging training environment and we've learnt a lot about how to develop and deliver great VR experiences. While VR Regatta is beginner friendly, some of our users are strictly interested in doing a "sailing course in VR". Our "codename" for this future project is "MarineVerse Sailing Camp".
While virtual reality won't replace the actual sailing course, it most likely will be able to help future sailors learn faster and practice some of the theory from books on the dry land.
Having said that, the next project we're planning to deliver won't target beginners at all, in fact, quite the opposite. MarineVerse's Sailboat Racing Training goal is to help sailors improve their racing performance in real life. Our rough plan is to build on sailing foundation of VR Regatta, adding more realistic elements ( like extra sail controls and capsizing ). With various race courses, "smart" AI opponents and exercises designed specifically to help sailors get better at racing, we hope SRT will become indispensable tool for competitive sailors.
There is more we are thinking about, including real-time multiplayer racing and long distance voyages around the world in virtual reality, but we will talk more about it in the future articles.
The Military Is Using It. It turns out that the U.S. military is totally loving virtual reality. The Army, the Navy, and the Air Force have all used virtual reality in the past few years to train their soldiers. Keep in mind that this is not a game but a real training for some intense military action, including flying, medical training, fighting in the battlefield, and driving as well. The military is also reportedly using virtual reality in getting new recruits.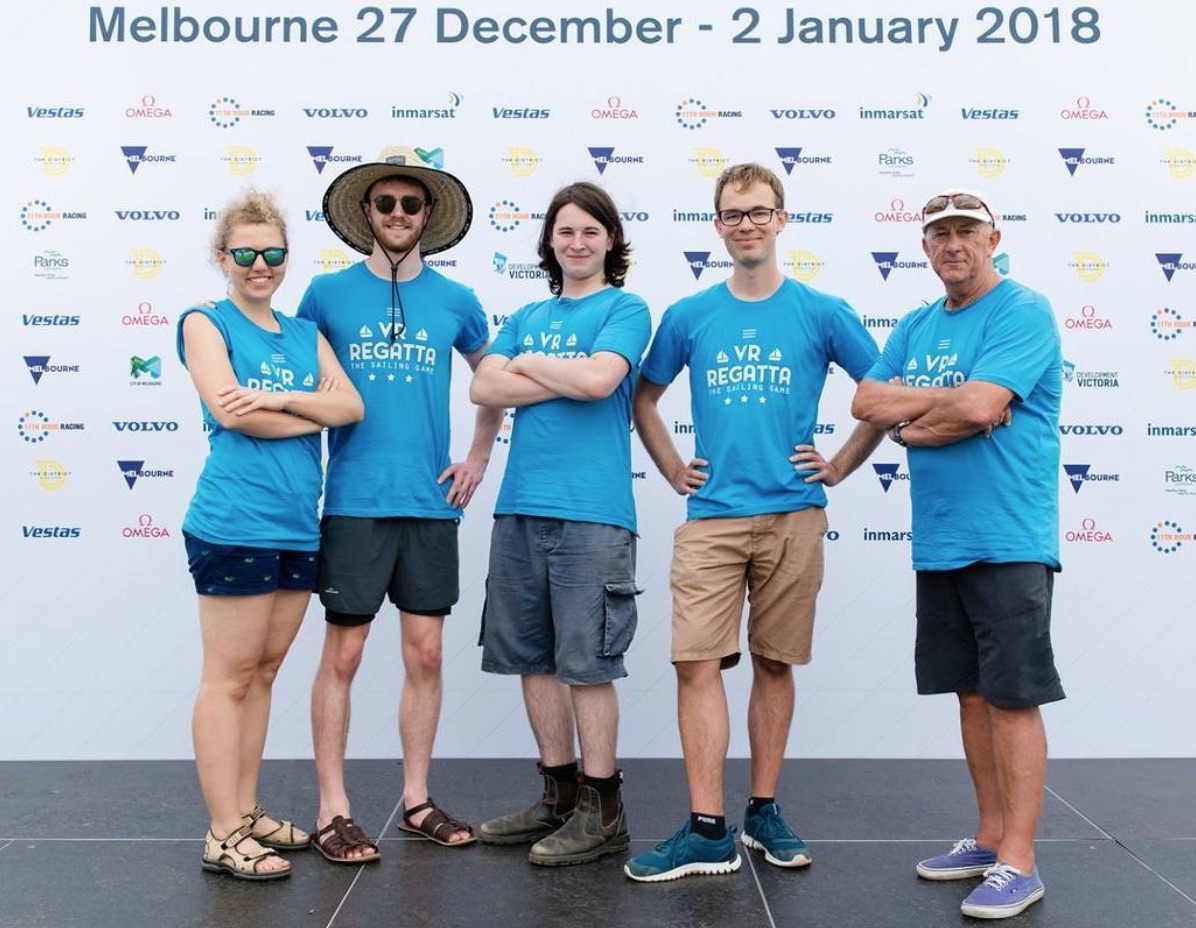 Thank you for your ongoing support, hope you will continue sailing with us in 2019 and beyond :-)
Greg on behalf of MarineVerse team
PS. You can help us in building MarineVersey by completing our 2019 user survey !